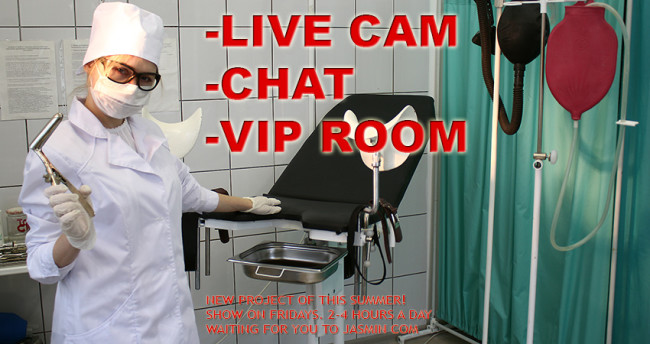 We have a new project!
We do online show in skype / hengouts. The show lasts 1 hour. The script can be changed according to your wishes. There are several scenarios. Tickets for the show can be purchased here, paypal. Ticket price 10 EURO. After the show you can see in the recording. Only one show is available for one ticket. If the show did not take place, for some reason, the money will be returned. In the meantime, let's vote!
Loading ...
If we collect the required number of participants, we will hold a very hot show in the gynecologist's office! The show will be held at a convenient time! We will determine the exact time by voting.
For 10 Euro you get 1 hour of online fun, you can chat with the actors, order actions. Plus, you will have the opportunity to repeatedly watch the recording of this show.
receive an invitation to a free chat: